Welcome to SeaWorld® Yas Island, Abu Dhabi – the next generation of marine life theme parks that will take your breath away! Prepare for an unforgettable adventure that uncovers the interconnectivity between life on Earth and our oceans, inspiring a deep commitment to conserving our planet.
Be captivated by the park's 'One Ocean' story, uncovering how we are all connected to the ocean and how the ocean connects us all. Through 'One Ocean', you can explore eight themed realms where you can witness over 100 animal experiences and get the opportunity to get up close to some of the marine world's marvellous creatures
Animals at SeaWorld® Abu Dhabi
Witness a breathtaking array of marine life like never before! From dugongs, sea turtles, and sea snakes to the majestic hammerhead sharks, manta rays, and mobula rays, SeaWorld® Abu Dhabi boasts a wide variety of aquatic life for visitors young and old to see. But it's not just marine life that's on display – you can also catch a glimpse of California sea lions, harbour seals, Asian small-clawed otters, pelicans, cormorants, dolphins, walruses and even Arctic foxes! And let's not forget the colourful tropical birds, like toucans and macaws! SeaWorld® Abu Dhabi is a must-visit destination for animal lovers, with so many exciting animals to discover.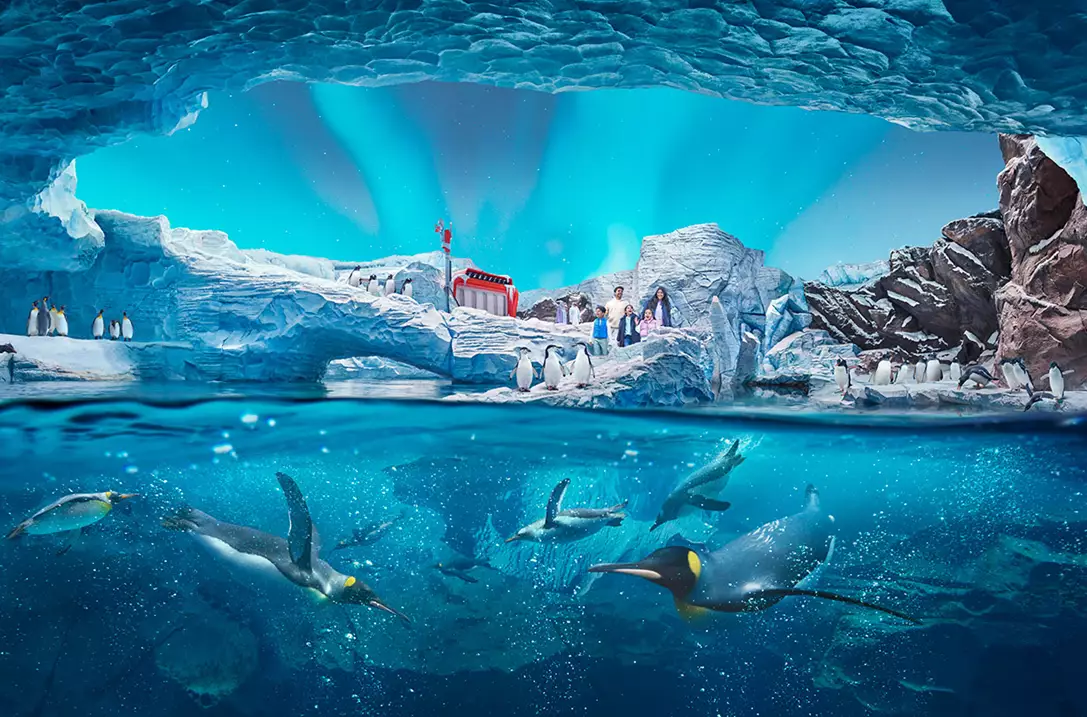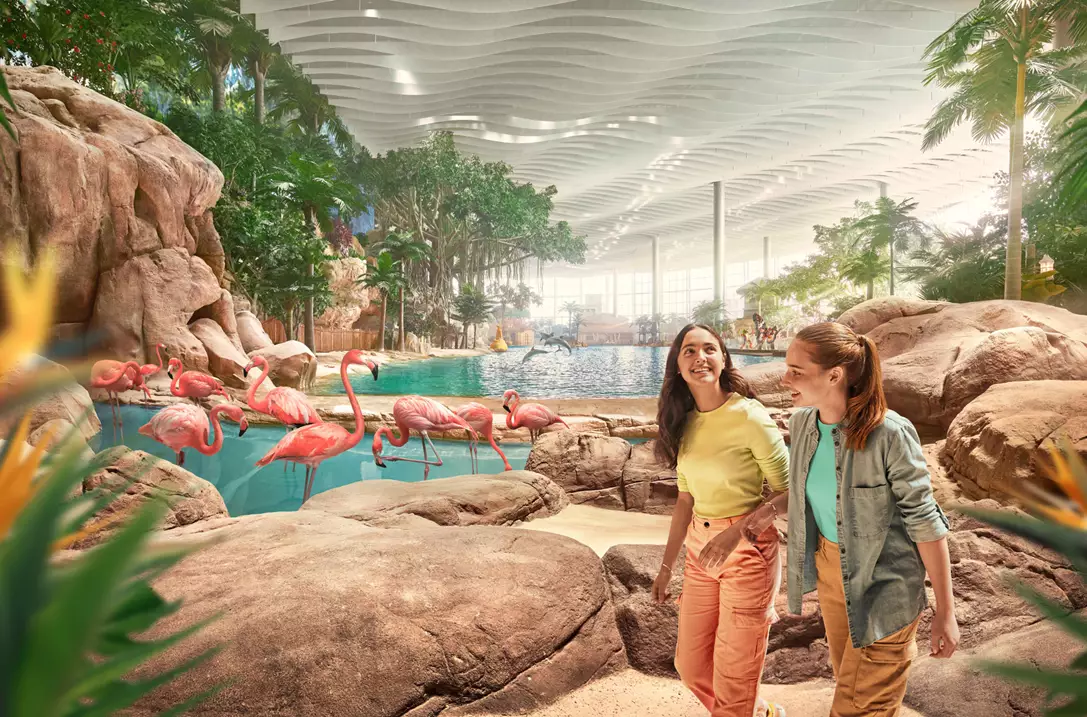 SeaWorld® Abu Dhabi invites guests on an immersive journey to explore the ocean's vastness through eight themed realms. The adventure starts from the timeless shores of Abu Dhabi and takes visitors through the vibrant tropics, endless oceans, and ever-changing arctic poles. Acting as a portal to the rest of the marine life theme park, the One Ocean realm transports visitors to seven other immersive realms, including Abu Dhabi Ocean, MicroOcean, Endless Ocean, Tropical Ocean, Rocky Point, Arctic Ocean, and Antarctic Ocean, where they can experience the wonders of the ocean up close.
SeaWorld® Abu Dhabi offers a range of must-do experiences that are sure to leave visitors with unforgettable memories.
Experience a deeper connection with dolphins at the Dolphin Presentation.
Meet, feed and touch Dugongs and Sea Turtles during your SeaWorld Expedition, all while learning about their behaviour and stories.
For an in-depth look into the world-class practices of the animal care team, visit the Animal Care Center.
Be sure to visit Endless Ocean, home to the region's largest multi-species aquarium, boasting over 10,000 animals, including sharks, rays, eels, lobsters, shrimps, octopuses, and more!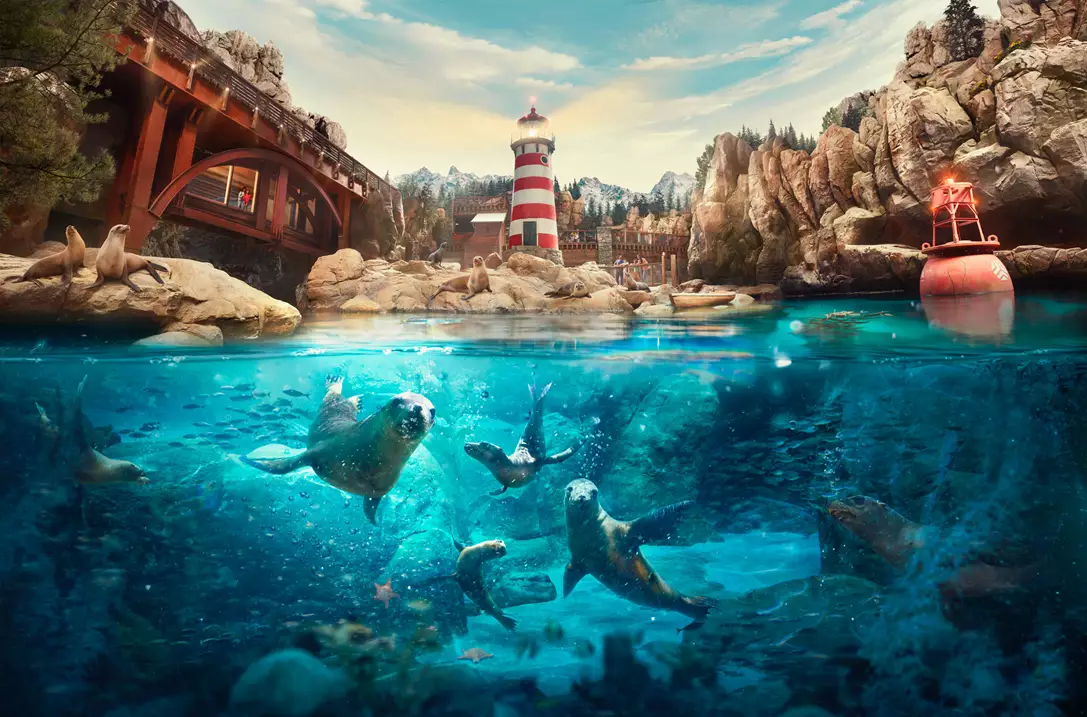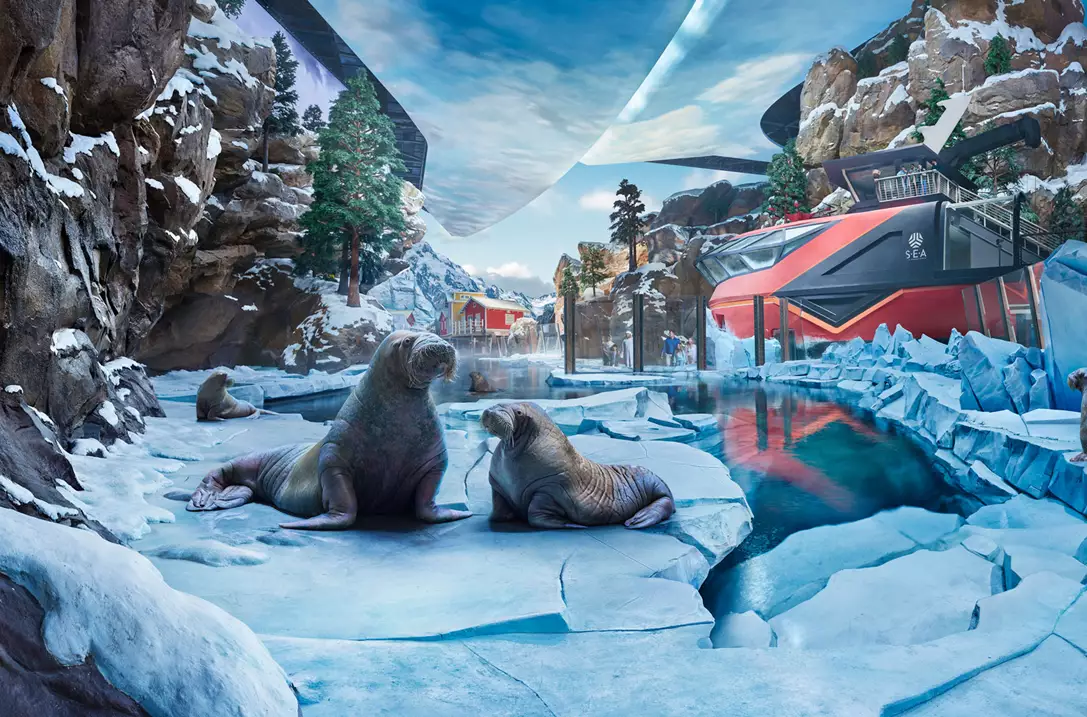 SeaWorld® Abu Dhabi is not just about fun and entertainment. It's also home to Yas SeaWorld Research & Rescue, the region's first-of-its-kind dedicated marine research, rescue, rehabilitation, and return centre. As an advanced marine science knowledge hub, it's a key contributor to marine life conservation in the region and beyond.
Enjoy a one-day visit to SeaWorld Abu Dhabi, the region's first marine life theme park, and discover 8 immersive realms that take you on an incredible journey from the Poles to the tropics.
TICKET INCLUDES:
UNLIMITED ALL-DAY ACCESS TO SEAWORLD YAS ISLAND, ABU DHABI
VIEW MORE THAN 100,000 ANIMALS AND ENJOY OVER 75 EXPERIENCES AND RIDES
A WIDE CHOICE OF DINING AND SHOPPING OPTIONS
FREE TRANSPORTATION TO ALL THE ISLAND'S THEME PARKS AND FREE PARKING
*JUNIOR PRICE BASED ON HEIGHT LESS THAN 1.1 METERS
SeaWorld Abu Dhabi
Yas Island – Abu Dhabi – United Arab Emirates